The process of building or replacing your roof can be both time-consuming and costly. From choosing roofing materials to adding insulation and ventilation, the task requires you to make decisions that can be considered big investments. This is why it's important to find a local GAF Master Elite® roofing contractor. They can lead your home improvement project to success using their knowledge, experience and recommendations.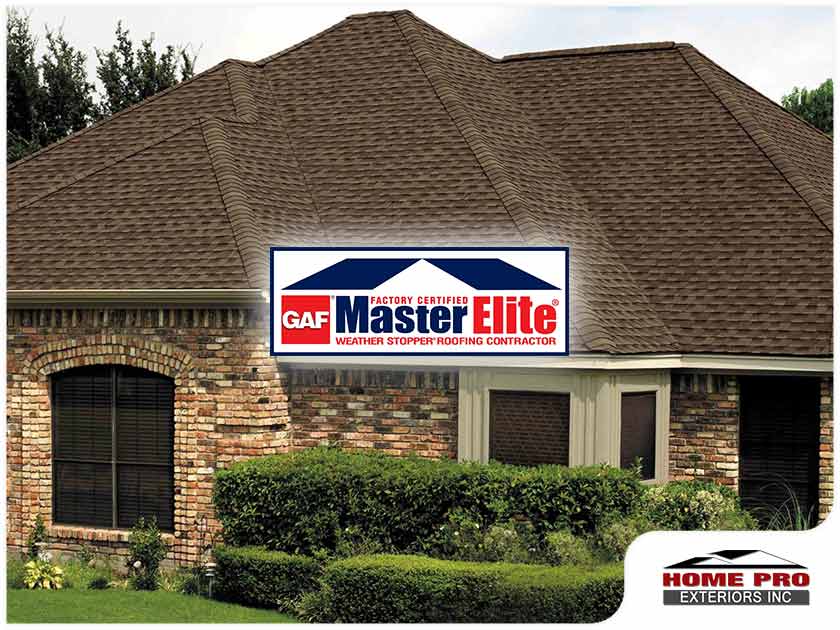 Here are four benefits you can look forward to when working with a Master Elite roofer.
1. Outstanding Workmanship: Only 3% of all roofers in the country are factory-certified by GAF. This means only a small percentage of contractors have passed strict procedures of testing and training set by the company. Hiring a GAF Master Elite roofer provides you timely completion of your project while meeting impressive standards for quality.
2. Industry Trends: GAF sets out ongoing training for their Master Elite roofers. This continuous education includes the know-how on the latest industry trends. This means your roofer can offer advanced installation techniques and endless options for your roof replacement project.
3. High-End Roof Options: When you decide to work with a GAF Master Elite roofer, you will have access to superior quality roofing materials and designs. GAF offers a wide range of patented systems that excel in beauty, performance and longevity. Your home's energy efficiency and comfort will also increase.
4. Warranties: Working with a qualified GAF Master Elite roof and window replacement contractor means you can have some of the strongest warranties in the industry. One example is the Golden Pledge® warranty. It provides coverage on materials for 50 years and coverage on installation for 20 years.
Ready to make good choices for your home? Home Pro Exteriors, Inc. is here to assist you! We offer a wide range of exterior home improvement services, including roof replacement, siding installation, and deck building, to residential owners in and around Newburgh, NY. Call our team at (845) 343-1777 or fill out our contact form to start a conversation with one of our specialists.