There's more to your roof than just what you see from the outside like shingles, vents, flashing and gutters. Even if it is hidden from view, the underlayment plays a crucial role in your roof's health, performance and longevity. Today, the roof replacement pros of Home Pro Exteriors, Inc. highlight the importance of this essential part of a residential roofing system.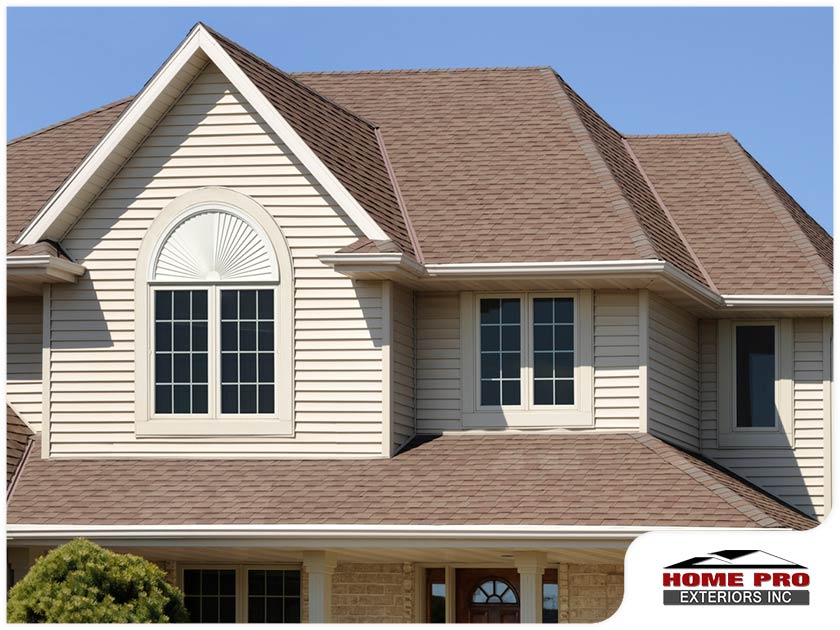 About the Underlayment
The underlayment is a material that acts as the water-resistant barrier for your roof's decking or sheathing, which is the inner layer that holds the entire roof framework together. Installed under all the other roofing materials, its main purpose is to provide an additional layer of protection from the elements, particularly hail, snow, and rain.
Having a waterproof barrier is essential for any roofing system. If your roof has missing shingles or broken shingles, leaks don't manifest inside your home just yet. The underlayment serves the final hurdle that a leak must overcome after it has gone through everything else. Still, you shouldn't wait before leaks occur—call your local roof repair pros to have your roof fixed right away.
Types of Roof Underlayment
There are three types of underlayment used in new roof installations. Before the introduction of synthetic materials, the asphalt-saturated felt was the go-to underlayment for roofers because of its flexibility and resistance to water. It is still readily available today, making it the most affordable type.
Non-bitumen synthetic underlayment is the most common and most likely to be recommended by most roofers. It is essentially an upgrade of the asphalt-saturated felt. It is also designed to be fully applied on the whole roof during installation, making it a cost-effective underlayment option.
Rubberized asphalt is a premium underlayment material that combines the benefits of the previous two types. It has a higher percentage of asphalt and rubber polymer, which means it is completely waterproof. Its backing has a protective membrane that creates a "natural" waterproof seal between the material and the roof deck.
For your exterior home improvement needs, turn to Home Pro Exteriors, Inc. We provide a complete range of roofing services, including roof replacement, repair, and maintenance. We also install siding, windows, and doors. Call us at (845) 343-1777 or fill out our contact form for a free professional consultation. We serve residents of Middletown, NY, and many other communities.