Bedroom windows shouldn't just capture a view and provide efficient insulation. Home Pro Exteriors, Inc., your local window and roof replacement experts, lists the top considerations for choosing windows for this area of your home.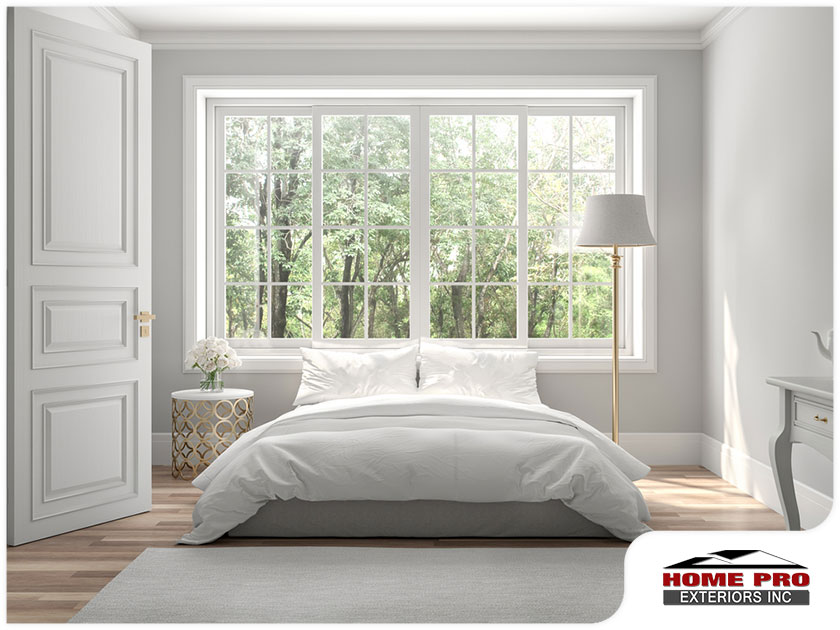 1. Architectural Style
Considering your home's architectural style allows you to find out which style of window best fits your bedroom. Classic double-hung windows are used in most bedrooms, although alternatives like bay or casement windows with genuine grille designs may also work. Be sure that your choice mixes and matches with your bedding, carpet, or other furniture.
2. Building Codes
Regardless of the style and material of your replacement windows, you must see to it that they comply with local and international building codes. Your window and siding contractor will tell you that your bedroom must have a window that allows for emergency egress. It needs to be at least 24 inches tall and 20 inches wide. The net clear opening should be five square feet and about 44 inches from the ground.
3. Daylighting
Your choice of window and its placement in your bedroom should also be considered if you want to maximize sunlight. Using natural light helps brighten up the whole space and make it look bigger. It also promotes healthy amounts of sleep by helping regulate your circadian rhythm with exposure to day-night cycles. As for its location, consider facing windows to the south or west for the best illumination.
4. Sound Control
The right bedroom window must have proper insulation not just to control indoor temperatures but also sounds between interior and exterior spaces. If you want to get your recommended hours of sleep without any interruptions, consider windows that mute sounds from the curb. This is also helpful if you use your bedroom to work or study.
Home Pro Exteriors, Inc. is proud to be partnered with the industry's leading window manufacturers. If you need replacement windows, you can rest assured that our products are of the highest quality. We take pride in our precision window installation to ensure your home is a comfortable place for you and your family.
Our company also works on various exterior home improvements, including roof repair and siding installation. Call us today at (845) 343-1777 or fill out our contact form for a professional consultation. We serve residents of Monroe, NY, and the surrounding communities.