There are many factors to consider when deciding which windows should be installed in your home. Apart from crystal clear daylighting benefits, windows are the primary source of natural ventilation in most rooms in a building. In this post, siding contractor Home Pro Exteriors, Inc. focuses on how the right windows improve ventilation in your home.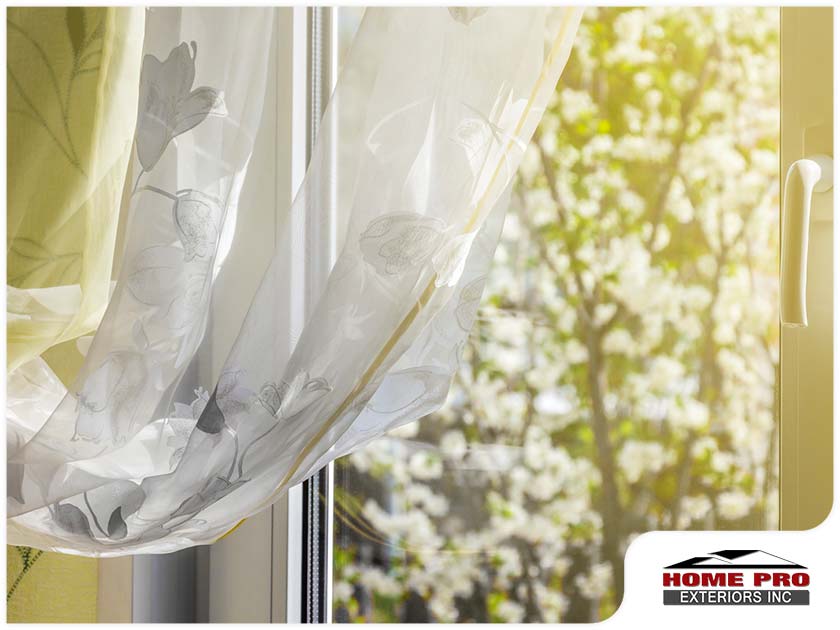 The Role of Climate In Choosing Windows
Factors such as cold, precipitation, extreme heat and humidity can decrease the number of days you are able to let in uncontrolled air. However, if you live in regions with temperate climates, then having operable windows is essential for your home. Natural ventilation is critical in keeping your property in good condition and making sure that there are no risks of structural or health damage.
Minimize Indoor Air Pollution
Not a lot of homeowners are aware that indoor air can be permeated with pollutants. Substances such as paints and plastics emit volatile organic compounds, or VOCs and particulates. In addition, high levels of humidity encourage mold and mildew growth which can trigger allergies and other respiratory problems. If you have ventilating windows, then not only are you keeping your indoor air clean but also avoiding potential cases of costly roof repair.
Improve Natural Home Ventilation
Although there are many different window styles, some are considerably better than others when it comes to home ventilation. Having two openings on opposite sides of a room is always encouraged to improve cross-circulation. One vent will be responsible for letting out warm, stale air while the resulting air pressure draws cool, fresh air inside through the other opening. For a small room, double-hung windows usually work best. Mixing a large picture window with two operable windows (on each side) is also an efficient way to improve home ventilation.
To learn more about windows, doors, or roof replacement choices, turn to Home Pro Exteriors, Inc. We are here to assist throughout the entire process, from planning to construction. Give us a call at (845) 343-1777 or fill out our contact form to schedule a no-obligation consultation. We serve clients in and around Monroe, NY.