Summertime calls for the loveliest outdoor getaways. Most people drive to clear, garden-fresh coastlines while some choose to trek mountains and valleys instead. But what if you don't have the time or means to escape your home? This summer, try decorating your deck using tricks and tips from a professional roof repair company. With a sprinkle of creativity here and there, you can transform your exterior space into a beautiful outdoor retreat!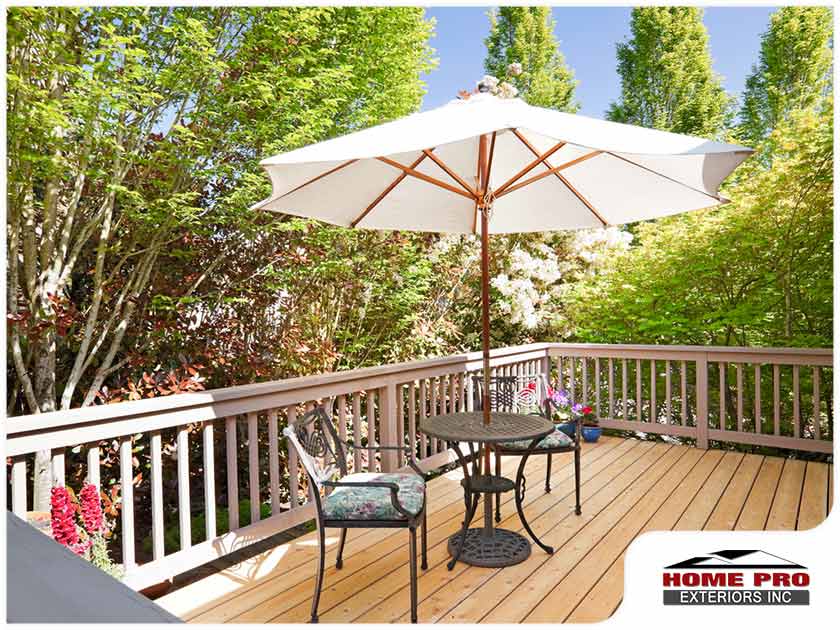 Pick a Color Palette
Deciding on a color scheme or palette will help make the deck space look cohesive. Rather than acting as a restriction, focusing on a few shades serves as a guide to creating a focused, well-balanced exterior since you can collect items according to this scheme and quickly decorate your area from scratch.
A siding expert suggests using pops of bright, refreshing colors such as coral pink and Biscay green to create the perfect summer deck experience.
Reuse What You Have
Buying decor pieces for your deck may be tempting, but it's not always the most practical decision. Since seasons come and go, for the summer, opt for items that you already have inside your house. Be resourceful and remember to select items that fit your color scheme. For example, if you don't have a table runner in aqua color, you can use an old, blue scarf instead. Pick flowers that are brightly colored from your garden and make them the centerpiece of your deck table. In this way, you can avoid clutter in your living space for the rest of the year.
Make It Comfy
Outdoor furniture should make you feel comfortable. Dose up your reclaimed wicker furniture or built-in seats with waterproof fabric that harmonizes with the rest of your backyard space. A roof replacement contractor also recommends adding pillows or throws for extra coziness which is perfect when you're having private party on your deck.
Ready to make good choices for your home? Home Pro Exteriors, Inc. is here to assist you! We offer a wide range of exterior home improvement services, including roof replacement, siding installation, and deck building, to residential owners in and around Middletown, NY. Call our team at (845) 343-1777 or fill out our contact form to start a conversation with one of our specialists.