Superior Home Exterior Remodeling Services
In 2016 and 2017, Home Pro Exteriors, Inc. was voted "Best Roofing Contractor" and "Best Home Remodeler" by The Times Herald Record. We're honored to be recognized not only for our excellent roofing services, but for a wide variety of home improvement services as well.
When it comes to home renovations, Home Pro Exteriors, Inc. is your one-stop shop. We're happy to help you with not only your roofing project, but other exterior projects to spruce up the look of your home, enhance the functionality of your living space, and increase the curb appeal and overall value of your residence.
Other Services We Provide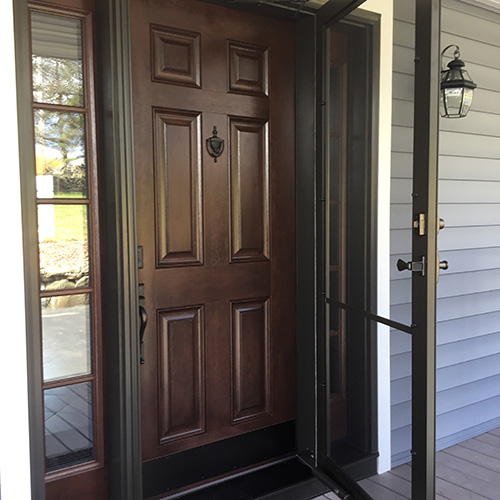 Gutter Installation
Proper drainage is an integral part of keeping your home safe from water damage. If ignored, it could result in serious water damage to the exterior and interior of your home. If we are on-site working on your roof and notice faulty gutters, there's no need to call another company to fix it – we can do it. Our highly skilled technicians specialize in gutter installation and repair to give you the peace of mind your roofing system is functioning properly.
Skylights
Skylights provide natural light and fresh air with the added benefit of privacy. Create a living space that will not only impress you and your guests, but will also lower your energy costs when you add skylights. If you're worried about rain, our VELUX skylights come equipped with a rain sensor that automatically closes the skylight at the first sign of precipitation.
Go With the Pros! Contact Us for Quality Home Improvement Services
Learn more about our home improvement services, including gutter installation, skylight installation and repair, awnings for your patio area and more. Call Home Pro Exteriors, Inc.' professionals at (845) 343-1777 or submit our online form for all inquiries. We look forward to working with you!