Reliable Roof Repair When You Need It Most
Roof repair is inevitable. Due to natural wear and tear or damage from intense weather conditions, your roof may develop leaks, missing shingles and other problems that, if left untreated, can threaten your home's integrity. Don't wait any longer to fix these issues. The experts at Home Pro Exteriors, Inc. have years of experience handling roofing tasks of all sizes.
Roof Repair Options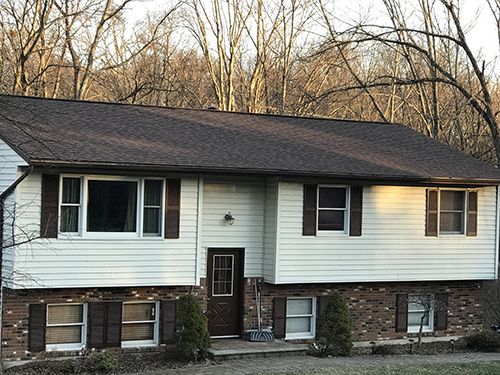 Our highly skilled roofing contractors are trained and certified to offer the very best in roof repair solutions. Because of our certifications, we install GAF roofing products that provide the industry's best combination of weight and performance. These solutions include:
Ridge vent ventilation – This helps remove excess heat and moisture from your attic.
Roof deck protection – Allows moisture to escape from the attic while providing protection from the wind and rain.
Leak barrier – This offers protection from leaks caused by extreme weather or the roof settling.
Starter strip shingles – Reduces the risk of shingle blow-off during high winds or intense storms.
Ridge cap shingles – Enhances the beauty of your roof while guarding against leaks at the hips and ridges.
Emergency roof tarp service – To protect your home following serious storm damage.
Roof Maintenance
If you want to reduce your annual roof repair costs and prolong roof replacement, scheduling routine roof maintenance is the best route to go. Oftentimes, homeowners aren't able to detect signs that their roof is in need of repair. By scheduling maintenance checks twice a year, our technicians are able to inspect and repair minor issues before they worsen.
Schedule an Appointment Today!
In need of roof repair? Look no further than the experts at Home Pro Exteriors, Inc. Our certified roofing contractors go through continual training to stay up-to-date on the latest techniques and technologies that ensure you're receiving the very best in roofing services. Call (845) 343-1777 or submit our online form to learn how you can get your no-obligation, in-home estimate.