Seamless gutters offer benefits that are far better than the common sectional or segmented gutters. Made from one single piece of metal, they protect against the effects of water damage while requiring less maintenance. Today, the roof replacement pros of Home Pro Exteriors, Inc. takes a closer look at the advantages of seamless gutters.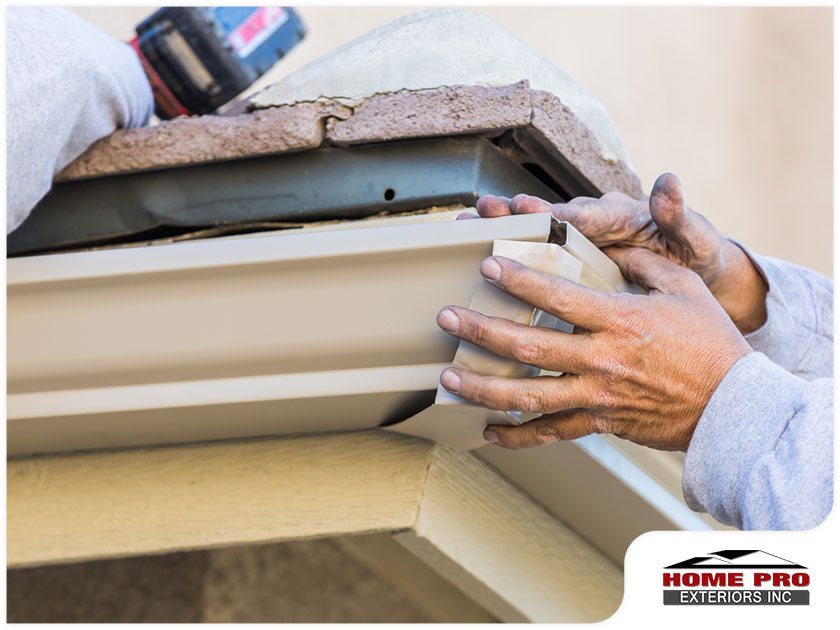 Aesthetic Appeal
Seamless gutters are more attractive compared to sectional gutters. Aside from the lack of gaps, the fasteners used to attach the gutters to the roof's fascia are hidden from view. This gives them a more streamlined look along the roofline. Seamless gutters are a great choice if you are going for a certain style for your home's exterior.
Minimal Upkeep
Cleaning and maintaining seamless gutters are not as labor-intensive as doing the same for sectional gutters. Because they have fewer joints, they don't collect debris as their counterparts. Without any blockages, water flows freely toward the downspouts. Not only that, but functioning gutters are less attractive to bugs, rodents, and other critters looking for a home.
Highly Customizable Gutters
Gutter and roof repair pros recommend seamless gutters because they can be customized to fit any home. A machine, which is used to form the gutters into many sizes, is brought on-site for easier and faster installation. You also get to choose from a wide variety of materials and colors, allowing you to pick what best goes with your home's aesthetics.
Low Chances of Leaks
Sectional gutters are installed by combining two gutter segments. However, leaks are likely to occur because of wear and tear between sections—joints can widen, holes can form, and rust can accumulate. These are less likely to happen if you invest in seamless gutters.
If you are looking for a gutter installer or deck builder, turn to Home Pro Exteriors, Inc. Our team of skilled roofers is also trained to repair, replace, and install quality gutters and work on other exterior home improvement projects. Schedule a professional consultation today by calling (845) 343-1777 or filling out our contact form. We serve residents of Warwick, NY, and the surrounding communities.