Sliding patio doors are a fixture among homes with smart, space-conscious owners. You may have heard not-so-great myths surrounding sliding patio doors. Home Pro Exteriors, Inc., your trusted door and roof repair company, address four of them here.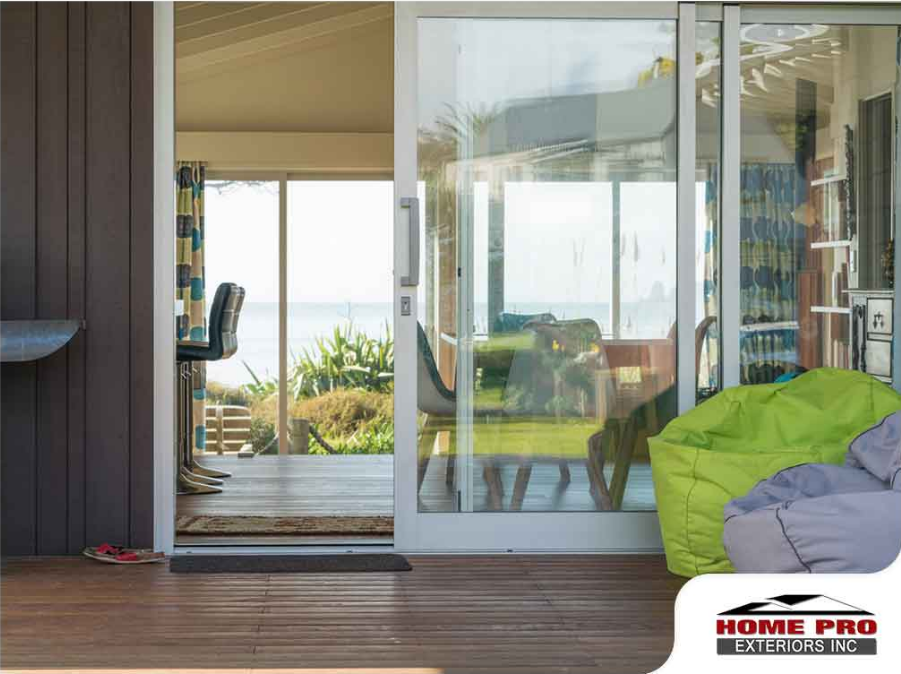 1. Sliding Doors Leak Water When It Rains
Any opening in your home, be it a window or door, can leak with enough wind and rain. Sliding doors undergo tests to withstand the environment. Precipitation and wind speeds still can exceed these testing levels. Ask a professional which sliding doors are suitable for the weather in your area.
2. Big Panels are Hard to Slide
Older-style sliding doors only slide the bottom gasket of the door through the track. This can be difficult, especially as size and weight increase. Newer styles are top hung which actually lifts the panels off the floor. They use precision rollers to create smooth and effortless operation. Take a trip into your local door and roof replacement showroom to try one out.
3. Sliding Doors Are Ugly
This myth applies to old designed sliding doors. Today's sliding doors have sleek, narrow sightlines. Frames around the glass are getting a lot smaller to allow for greater view. Frame materials range from aluminum to steel, vinyl, fiberglass and even wood. Color and finish are limitless as is the hardware for the handle and lock.
4. Sliding Doors Are Air Tight
If busting the myths above has somehow boosted your image of the sliding door, busting this myth may not. Sliding doors are not airtight and neither is any door, for that matter. They will let some air in and out of a home. Even then, they must follow standards of the American Architectural Manufacturers Association (AAMA).
Home Pro Exteriors, Inc., premier deck builder, supplies and installs quality sliding patio doors. They are well manufactured to deliver exceptional energy efficiency. We serve homeowners in Warwick, NY. Call us at (845) 343-1777 or fill out our contact form for a free professional consultation.