As a full-service roofing contractor with over 30 years of combined experience, Home Pro Exteriors, Inc. is more than ready to assist homeowners like you with your home improvement projects. We specialize in helping families create better homes through the services we provide.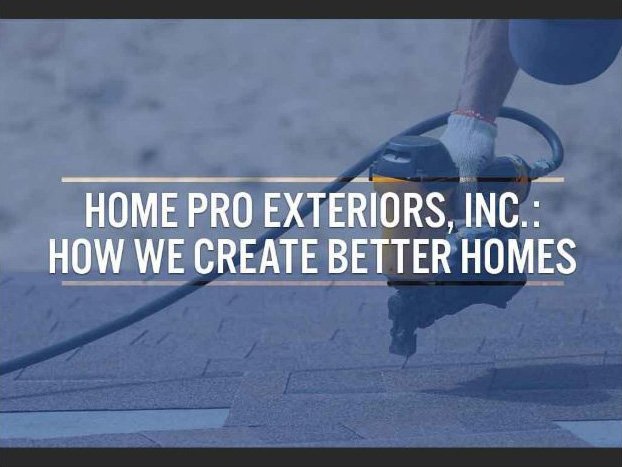 In this post, you'll learn how we can help you improve the quality of your home.
Roof Replacement
The roof plays a key role not only in protecting your home, but also in regulating its comfort levels and energy efficiency. An old and worn-down roof is more susceptible to leaks, damaging not only the wooden portions of your roof and home, but also causing damp areas which interfere with your property's indoor temperature.
By taking advantage of our timely roof replacement, we can improve the security and energy efficiency of your home. As a GAF Master Elite® roofing contractor, we'll outfit your home with high-quality roofing systems, all bolstered by our excellent workmanship and protected by some of the most robust roofing warranties in the industry.
Window Replacement
Your home's windows are more than just aesthetic set pieces for your interior and exterior space. Just like the roof, they play a key role in naturally ventilating and insulating your home. It will be no surprise that your home will start becoming less comfortable and less energy-efficient when all of your windows are old and worn-down.
Take advantage of our window replacement services and we'll outfit your home with stunning, energy-efficient windows from ProVia®. These high-performance vinyl windows are designed to meet strict energy efficiency standards and are ENERGY STAR®-certified.
New Siding
We can also install or replace your old and worn-out siding with a new, more efficient system. We offer high-quality siding systems from top manufacturers, such as Prodigy and James Hardie®.
Home Pro Exteriors, Inc. is ready to help you improve the quality of your home through our services. Call us today at (845) 343-1777 to learn more about our services. We are a local roofing contractor serving homeowners throughout Newburgh, NY.