At Home Pro Exteriors, Inc., we are local roofers with over 30 years of combined experience. As a full-service company, we also offer remodeling services – specializing in exterior projects such as roof repair, siding, and deck services.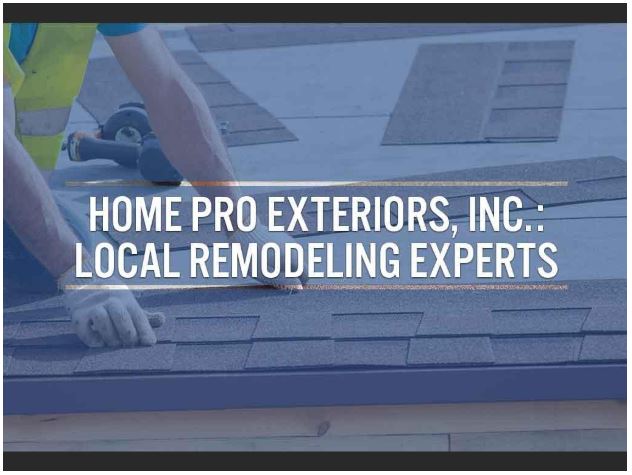 In this post, you'll learn how we can help you with your upcoming remodeling project.
Deck Installation
Installing a new deck in your home is the simplest way to add value, comfort, and livability in one project. We are a local deck builder that specializes in custom building attractive decks for homeowners. Whether you're looking for a traditional, colonial, or more contemporary deck design, our team of professional installers will work closely with you to create an attractive and liveable deck that matches your style and needs.
Roof Replacement
The roof tends to get sidelined during remodeling projects, even though it's one of the most crucial portions of your home. Since the roof is the first thing people see from outside, updating or replacing your old roof is a good way to increase the curb appeal and value.
As your local roof replacement experts, we'll outfit your home with high-quality roofing systems from GAF and CertainTeed®. Through expert workmanship and robust roofing warranties, we'll make sure your roof remains durable and attractive for years to come.
Patio and Screen Rooms
We are also experts at building patio rooms and enclosures in your property. These spaces aren't just attractive, but they also effectively extend your home's living space to the outdoors. Apart from custom-fitting your new space, we'll also make it as maintenance-free as possible.
Home Pro Exteriors, Inc. is ready to assist homeowners with their upcoming remodeling project. Call us today at (845) 343-1777 to learn more about our services. We are roof replacement and repair experts serving homeowners throughout Warwick, NY, and nearby areas.