Winter is a wonderful time for everyone; it's a signal that the holidays are fast approaching, workloads are steadily decreasing and on top of that it's cozy and comfortable too. However, the cold can be a problem for some homeowners as it can easily enter your home through air leaks in your sliding doors. Luckily enough, there is a way around this.
In this article, Home Pro Exteriors, the experts in door and roof replacement services, lists the four ways you can prepare your sliding patio door for the upcoming winter, beginning with: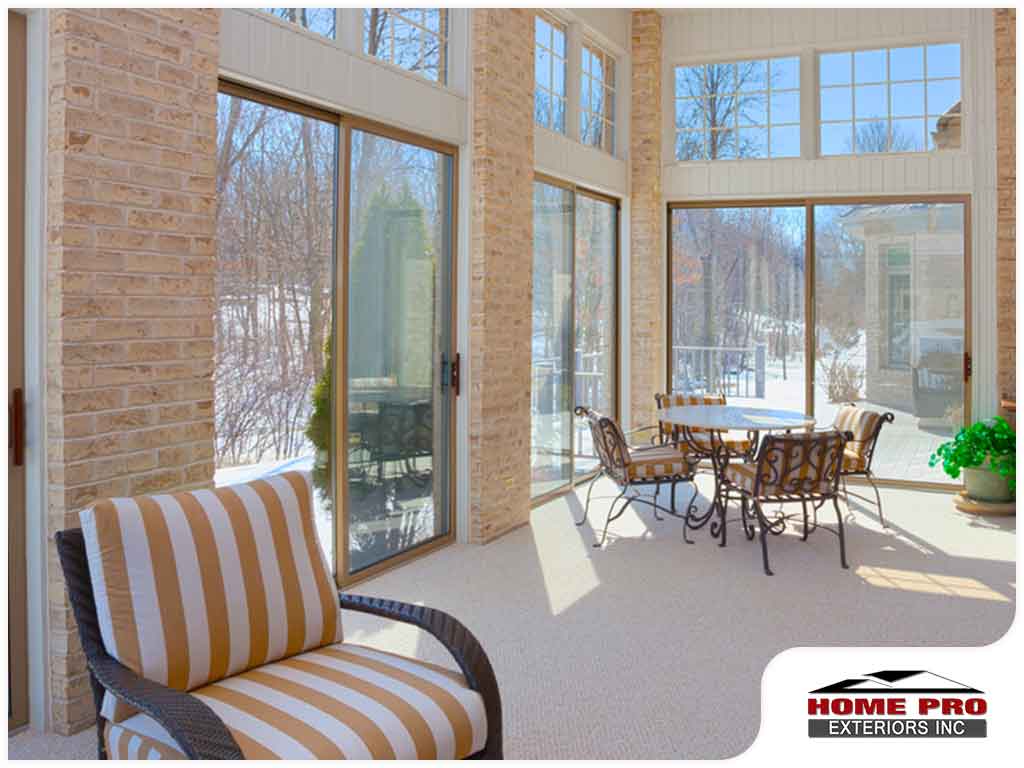 Remove the Debris – During the winter season, make sure to remove the debris around your sliding patio door. This is because as the year goes by, your door can collect dirt and debris on the track, which can prevent your door from fitting properly in it. Once this happens, cold air from the outdoors can easily enter your home. With that in mind, make sure to sweep or vacuum if needed to remove unwanted debris from your door and allow it to close properly again.
Invest in Weatherstripping – Eventually, the weatherstripping of your door can deteriorate and wear off. With that in mind, make sure to invest in new weatherstripping for your door and seal the edges to keep the cold air out. By doing so, you can reduce your heating costs for the season by a significant amount.
Insulate With Plastic – On the other hand, if you live in an older home, consider shrink wrapping your windows. Thankfully, you can easily get these by buying window insulation kits at your local hardware store to create a barrier that reduces wind drafts. However, if you aren't certain about applying these on your own or insulating your door by yourself, consider approaching Home Pro Exteriors, your number one expert in door replacement and roof repair services.
Install Insulated Drapes or Window Treatments – If you don't have the time to insulate your door or apply weather stripping, then consider installing insulated drapes or window treatments on your door. By applying insulated drapes like blackout curtains and cellular blinds, you can reduce the heat and energy you lose through your sliding patio door without having to apply weatherstripping or insulation.
Need an expert to replace your doors or siding? Don't hesitate to turn to Home Pro Exteriors, your number one professionals in home improvement services. Give us a call at (845) 747-0035 or fill out our contact form to request a free professional consultation. We serve homeowners in Middletown, NY, and other nearby areas.