Any roof repair or replacement job can be daunting, but it has its fair share of exciting moments. One of these moments is choosing a new color for your asphalt shingle roof. It goes without saying that this is a great chance to improve your home's appearance and curb appeal. Asphalt shingles are the most popular roofing choice in the United States which gives you tons of customization options to choose from. Aside from that, they're affordable, durable and versatile. However, it can be overwhelming to pick a new color given all of the attractive choices. Here are some tips you can use to pick the right color for your asphalt shingle roof.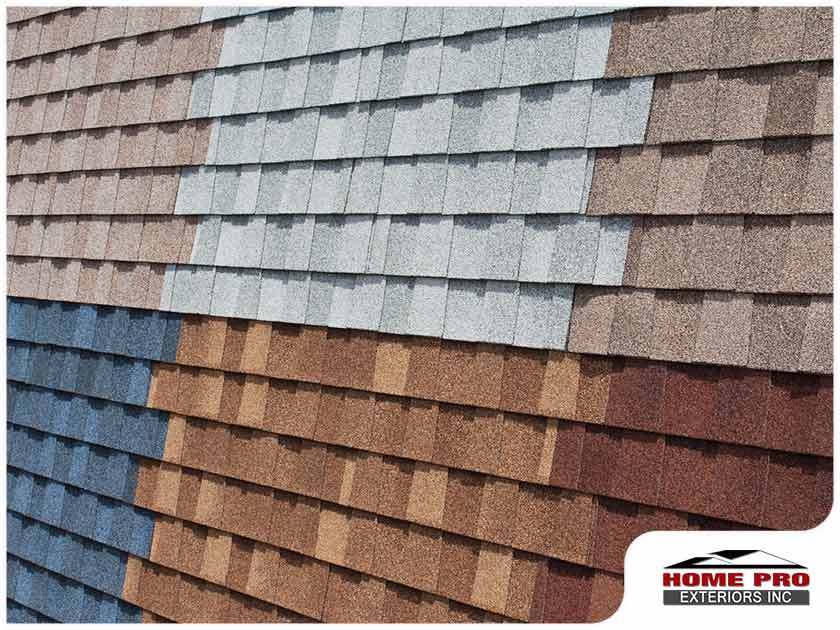 Factor In-House Colors
Your roof should complement the entire theme of your home, from the siding to the gutters to the windows, and even the interior. The color motif of your interior heavily influences the exterior as this is the view that people will see once they get inside. Having a coherent theme will give a great first impression that can enhance your home's curb appeal and boost its resale value.
Consider the Climate
People tend to forget that the right color can help decrease your utility costs and increase your home's energy efficiency. If you belong to a warm or humid area, try and stay away from dark colors as they absorb heat more. You can pick a lighter color on your next roof replacement project so that it can reflect heat away from your home and lighten the load of your cooling units.
Don't Pick a Color Based on the Internet
When looking for a new color for your roof, you're free to look up inspirations around the Internet, but don't base your judgment solely from a picture that you saw online as the final result can look very different. Be sure to get a large color sample or see other sample swatches in person to see if they complement your home and the lighting in your surroundings.
In need of a local siding and roofing expert? Call on Home Pro Exteriors Inc! We're a fully licensed and GAF Master Elite® Certified company with an A+ rating from the Better Business Bureau®. We pride ourselves in our elite workmanship and exceeding the expectations of all our clients. Call us at (845) 343-1777 or fill out our contact form for a free quote. We serve Middletown and the greater NY.