As a homeowner, you've likely encountered roofing problems at least a few times in your life. Not surprisingly enough, one of the most common reasons behind damaged roofs is age, as most materials will slowly wear down and deteriorate over time. Additionally, deterioration becomes more obvious when needed maintenance is neglected. To avoid a costly roof repair later on, it's wise to have your roof checked by a trusted contractor regularly.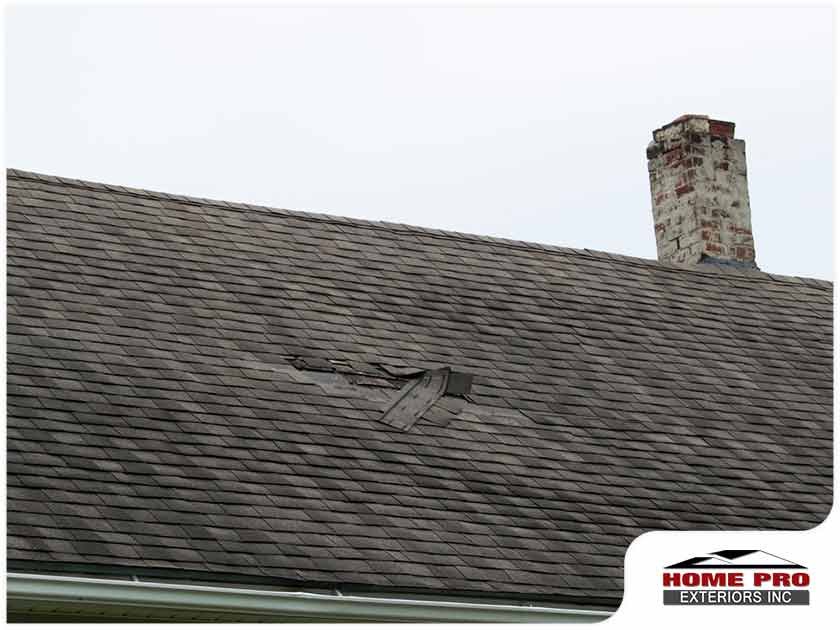 Whether you have small leaks or major damage on your roof, you shouldn't think twice about having it repaired as soon as possible. To clue you in on what you should be looking out for, Home Pro Exteriors has listed down some of the most frequent reasons that homeowners require roofing repairs below:
Flashing Problems
Flashing is an important component that seals the transitions in your roof. If the flashing was installed or your roof was maintained poorly, water can slowly seep underneath it and into the inner structure. When this happens, it can invite mold and mildew and compromise it. As you schedule an annual roof inspection, make sure your caulking is checked for cracks and the nails if they're secure.
Loose or Missing Shingles
Having missing shingles simply means part of your roof is exposed to weather and other natural elements. These are usually not hard to spot so long as you use a pair of binoculars from the ground or if you climb a ladder and check out the roof from that perch. But it's still better to hire a trusted roof replacement contractor to check your shingles to make sure they're all intact.
Holes and Punctures
From foot traffic to local wildlife, all these can easily leave scrapes, puncture marks and holes in your roof. It can vary from a woodpecker drilling holes in the eaves or a contractor walking over the shingles, and the damage only builds up over time. The damage can also expose your inner wood structure to rot-causing moisture. Fortunately, this type of problem can be addressed if regular maintenance has been made on your roof.
When it comes to excellent roofing and siding installation, there's only one company in the area who can get the job done right. Call Home Pro Exteriors at (845) 343-1777, or fill out our convenient contact form. Contact us today! We serve Middletown and surrounding NY areas.