It's tempting to focus on the more visible parts of your exterior. After all, prospective buyers probably won't even notice them, right? Well, if the buyers are interested in your home, they'll likely scrutinize every inch of its exterior. And they might consider neglected portions of your home to be deal-breakers.
The soffit is a part of your roof that's often neglected. It isn't visible from afar, but prospective buyers can see it from street level and before they enter your home. Home Pro Exteriors, a top roofing contractor in the state, shows you how you can update your soffit below.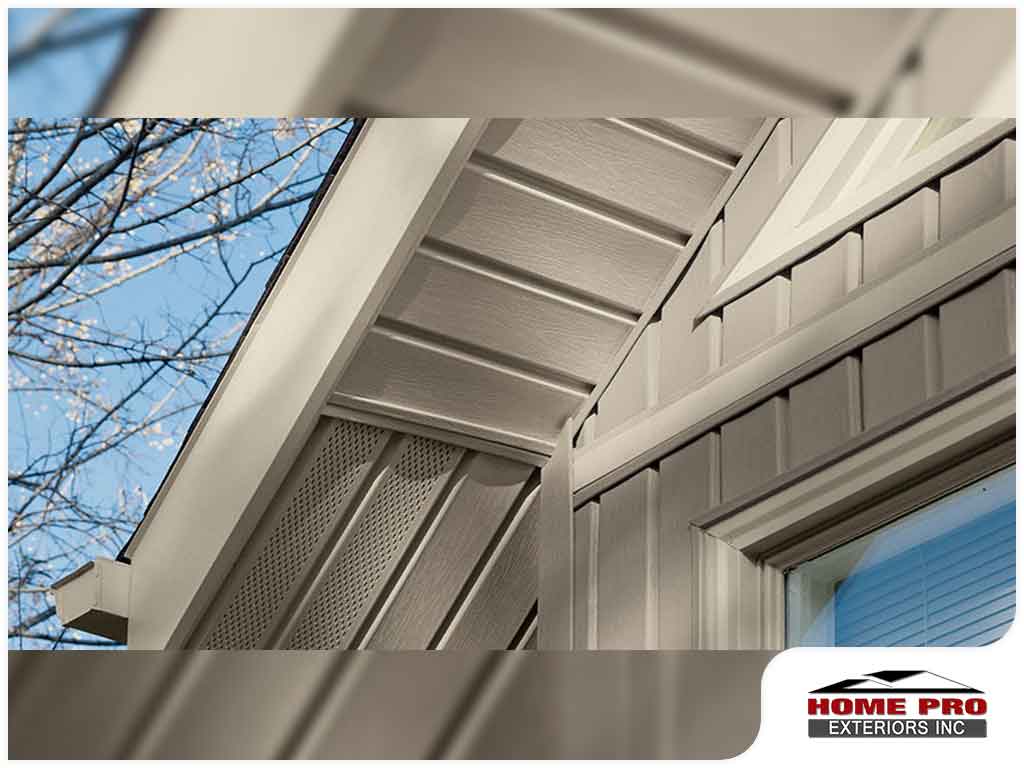 When in Doubt, Choose Black Soffit
Coordinating colors is tricky, so it'd be a good idea to pick a color that complements a wide variety of shades. Black blends in well with vinyl and architectural colors.
Choose Designs With a Classic Appeal
As for the texture of the soffit, classic materials are a good choice. There's a reason why wood remains a widely used material. The only problem is the upkeep it requires. Luckily, modern soffits can mimic the look and feel of classic materials but don't need as much maintenance.
Install Soffits With Hidden Aeration Holes
Soffits have aeration holes that ventilate your roof. Without proper ventilation, heat and condensation can accumulate in the roof's underlayers and shorten its lifespan. But if you find these holes too visually distracting, look for soffits that have hidden holes.
The Alside® Advantage
If you're looking for a soffit replacement, Alside's Charter Oak® and D5 Punched Vinyl Soffits now come in black. Charter Oak's TriBeam® Design makes it more rigid and wind-resistant than other soffits brands. Meanwhile, the D5 Punched Soffit is made from durable and easy-to-maintain vinyl. Both products have all of the aforementioned features.
If you're planning to replace your soffit, make sure to only hire reputable contractors. Whether you need a roof or window replacement, always vet your contractor.
Looking for an experienced contractor in your area?
Home Pro Exteriors, a top-rated contractor on HomeAdvisor, offers a wide range of exterior services, including window and roof replacement services. To get a free consultation, call us at (845) 747-0035. Or leave us a message on this form. We serve homeowners in Newburgh, NY.