Energy savings is one of the foremost concerns of homeowners across the country. Home Pro Exteriors, Inc. offers replacement windows from top-tier manufacturers such as ProVia® and Alside®. If you're looking to update your home and ratchet up the savings, window replacement is the perfect solution. Energy-efficient windows like the ones we offer will lower the cost of your heating and cooling bills.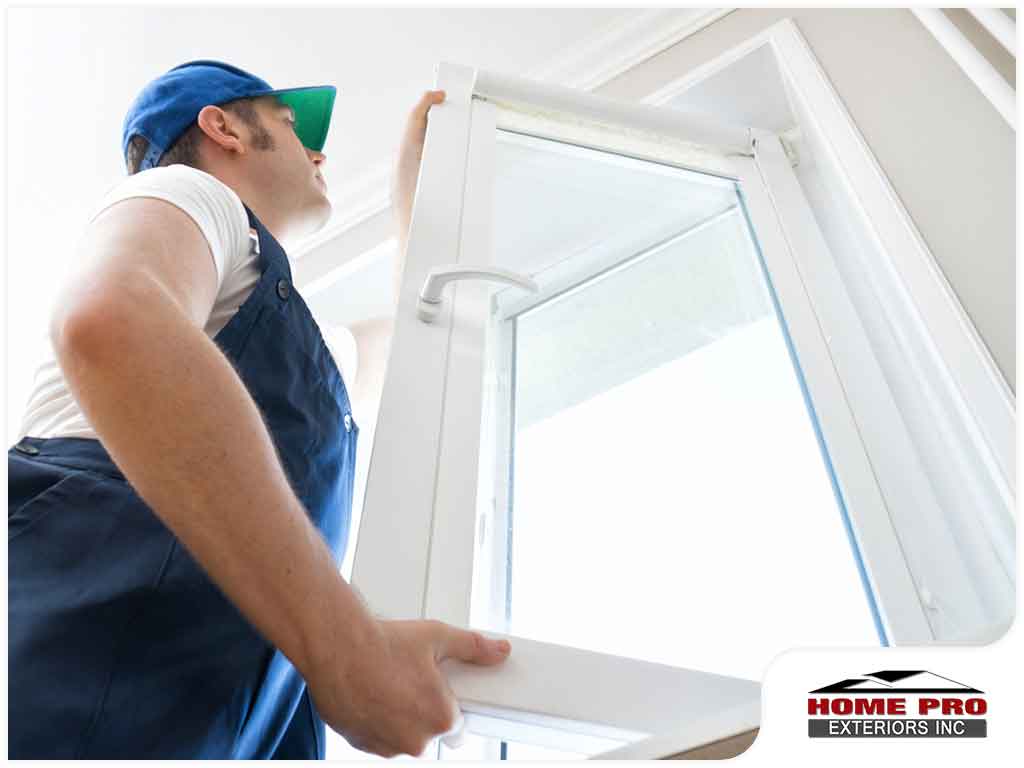 Old, Drafty Windows Increase Energy Costs
Old windows can impact your energy costs. In winter, they allow cold air and drafts into your home triggering heating to come on. On the other hand, the high temperatures and humidity of summer cause HVAC systems to run more often than they should. Windows are not designed to have drafts. So either they are old, have become defective, or were not installed right in the first place.
Air Leakage Rating
All-new windows should have an Air Leakage rating from the NFRC. It measures how much air will enter a room through a product. The lower the number, the lesser drafts you'll get, increasing energy efficiency. Ask your roofing contractor about windows with the lowest Air Leakage reading.
U-Factor and Solar Heat Gain Coefficient
Other energy efficiency ratings are U-Factor and Solar Heat Gain Coefficient (SHGC). U-Factor measures how well a product can keep heat inside a room. The SHGC measures how well a product can resist unwanted heat gain. The lower their numbers, the less you'll spend on energy costs.
The Bottom Line: How Much Can You Save?
Homeowners can save $424 per year on energy costs when replacing single-pane windows. They can save $91 when replacing clear-glass, double-pane windows. Over a period of five years, the simple act of replacing single-pane windows can result in more than $2,100 in savings. Over a period of ten years, that number even doubles to more than $4,200.
To save on your energy costs, replace your windows and make sure your window and roof replacement company installs them right. Home Pro Exteriors, Inc. offers replacement windows with energy efficiency and aesthetic appeal. Our window technicians provide expert installation. We serve homeowners in Newburgh, NY. Call us at (845) 343-1777 or fill out our contact form for a free professional consultation.