A functional gutter system is crucial to ensuring your home's protection against the effects of water damage, which is why you should be aware of when to replace them. Today, trusted roof repair and replacement contractor Home Pro Exteriors, Inc. shares a few things you need to keep in mind when it comes to gutter replacement.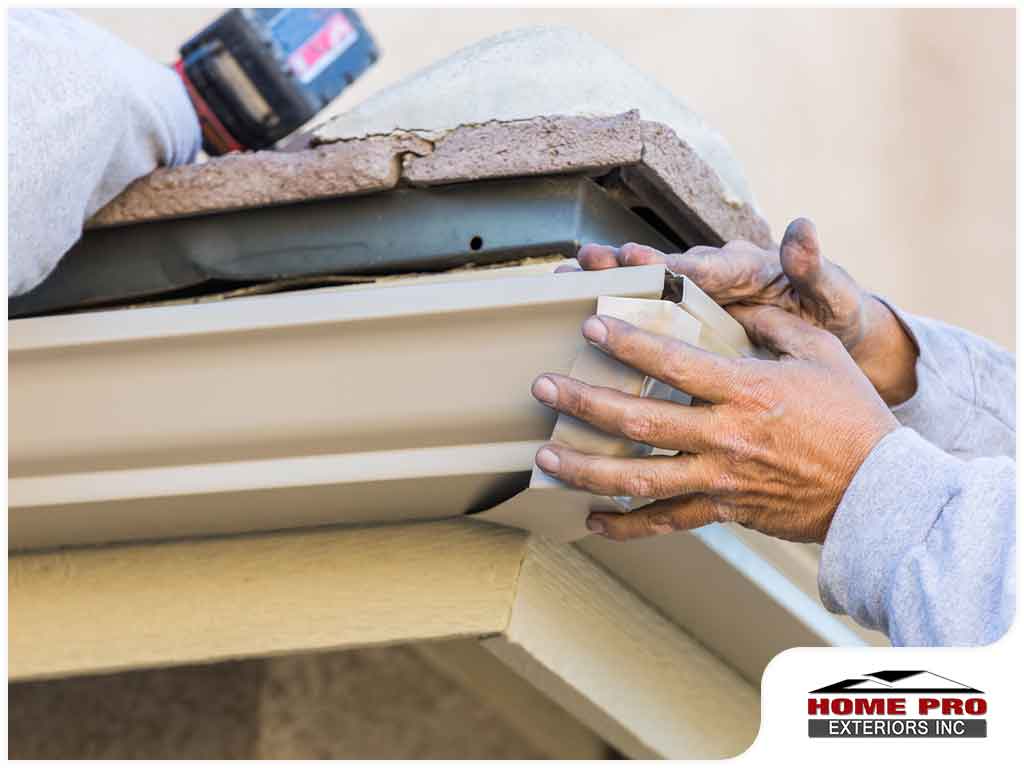 Simple Repairs Or Complete Replacement?
You might have asked yourself this question before: "Should I repair or replace my gutters?" Choosing between the two can be tough, so it's always a good idea to seek advice from home improvement pros specializing in gutter installations to tell you which task to tackle based on the extent of the damage.
Any localized damage on at least one gutter section often necessitates repairs. The same can be said if a few holes or cracks are found. Sagging or bent gutters can be reattached back to the roof's fascia, while loose gutter hangers can be tightly screwed anew. Roof replacement pros, however, recommend replacing the gutters if they're too damaged that nails and fasteners can no longer hold them.
Ensuring Proper Maintenance
During thorough roof inspections, the pros check for missing bolts and screws, ensuring the gutters don't pull away from the fascia. They also check for any signs of cracks, holes, or rust on the gutter surfaces. These are indications that not all water runoff goes to the downspouts and away from your home.
While it is important to identify problems that may hinder the gutter system's functionality, it is also vital to keep it clean throughout the year. Clogs can lead to moisture damage, so be sure to remove leaves, branches and other debris falling into your gutters.
For your gutter needs this spring, turn to Home Pro Exteriors, Inc. Our team of skilled roofers is trained to repair, replace, and install quality gutter systems. We shape and cut our gutters on-site to your home's exact specifications. After installation, you can schedule routine maintenance checks with us to ensure your roofing system and your gutters are performing to its full potential.
Looking for a deck builder? Aside from roofing and siding services, you can also count on us to beautify your outdoor living area with a custom-built deck. Call us today at (845) 343-1777 or fill out our contact form for a free professional consultation. We serve residents of Warwick, NY, and the surrounding communities.