To keep your asphalt shingle roof in good condition, you'll need to get it cleaned and maintained regularly by a trusted roof repair contractor. You might prefer to do the inspections yourself, but only a trained professional will know how to spot and address any minor damage on your roof to prevent costly repairs later on. Some types of damage will also require professional attention to ensure it won't affect the rest of your roof, such as blisters in asphalt shingles.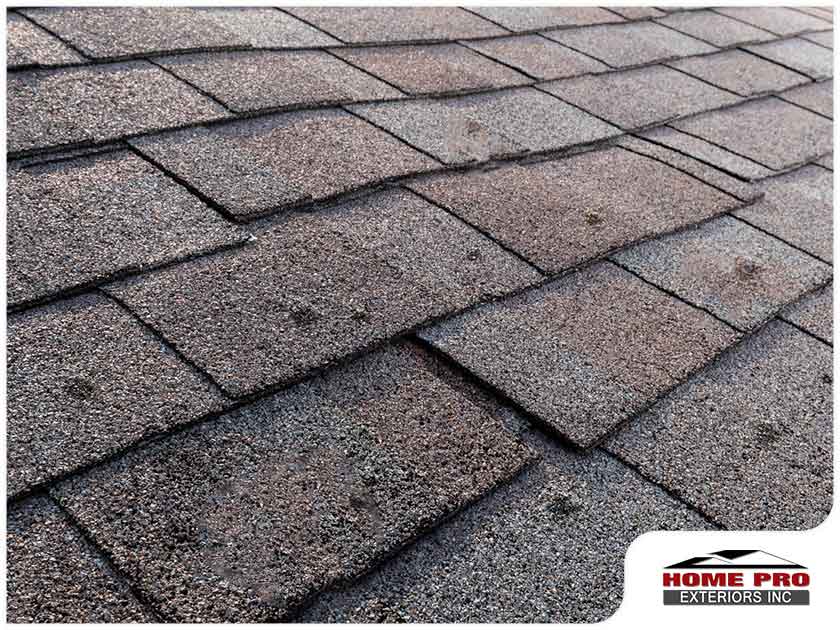 What Usually Causes Asphalt Shingle Blisters?
Poorly-Designed Roof Ventilation. Not having a reliable ventilation system can easily compromise your shingles' effectiveness against the natural elements. If you don't have enough vents installed, the accumulated hot air can stay trapped in the attic much longer, causing shingles to blister.
Moisture. When moisture gets trapped within the shingles during the manufacturing process, it can evaporate when exposed to sunlight with heat causing them to blister. Normally, this won't affect asphalt shingle lifespan as long as the granules are intact. However, if some have already popped, they'll need to be replaced because they're now more exposed to the elements.
Subpar Roofing Installation. When your roof replacement often gets moisture trapped in between the layers, it's usually due to the materials not being installed properly. For instance, if the adhesive wasn't applied correctly, moisture can slowly accumulate and evaporate under the shingles. When the weather gets warmer, they evaporate and lead to blistering over time.
How to Address and Prevent Blistered Shingles
When blisters start appearing on your asphalt shingle roof, you must have them repaired as soon as possible. This should also be done by a professional roofer who can also check for other signs of roofing damage such as hail bruises, cracks, curling, and splits. This keeps the rest of your roof intact since blistered shingles can be mitigated through routine maintenance, but only if the damage is minor. And if there's more damage than you can count, it may be better to get a full replacement!
Like any homeowner, you wouldn't want your asphalt shingle roof to have blisters. The best way to prevent this is to work with a reputable roofing and siding contractor who installs only the best roofing systems in the industry. As a GAF Master Elite® Certified company and a CertainTeed 5-Star SELECT ShingleMaster™, Home Pro Exteriors, Inc. offers the best in roofing products and materials that are durable, weather-resistant, and beautiful.
Call us today at (845) 343-1777, or fill out our convenient contact form to schedule an in-home, no-obligation consultation. We serve homeowners in Monroe, NY, and the rest of Orange County.