Your home's exterior design aesthetic encompasses everything from your roof to your deck. Depending on what design goals you have in mind, you can explore mixing or matching roof and deck designs to improve your home's curb appeal. Seek out a roof repair and decking specialist for proper advice. In the meantime, these ideas may help you out: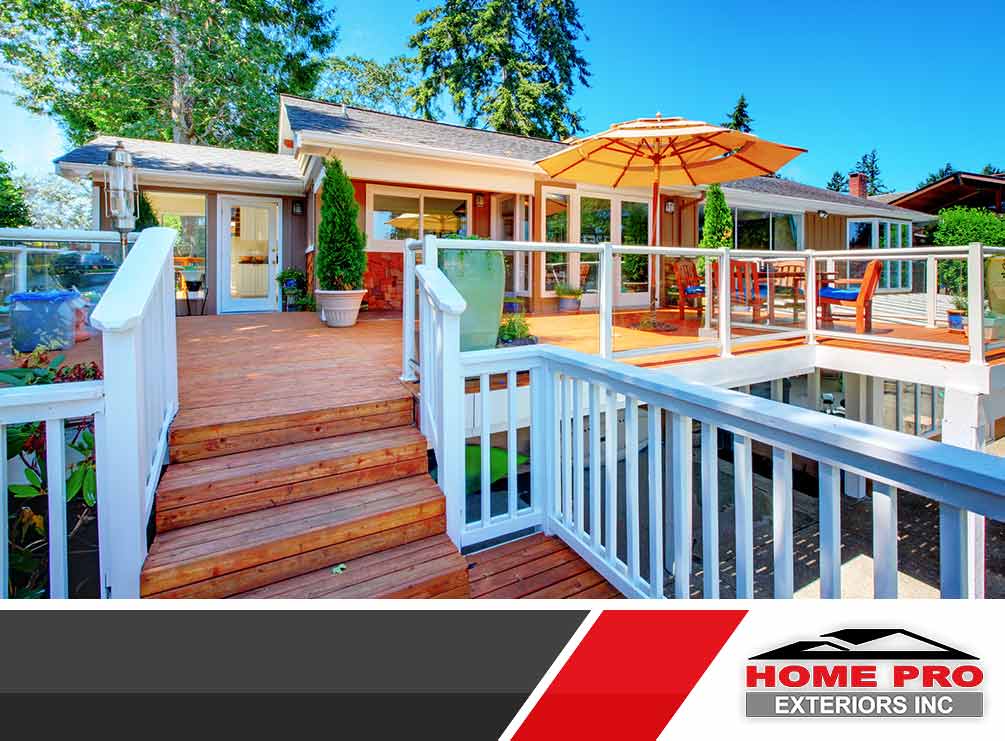 Match Them Up
If you are aiming for uniformity all throughout your home, have your deck match your roof's design. You can achieve this by applying the same color schemes in both areas. If you have a cedar shake roof, for example, that should go well with a wooden deck flooring. If you want to maintain a contemporary look and have a dark-colored roof, try and use the same dark shade to line your deck too.
Mix Them Up
If you have a metal roof atop an industrial style home, earthy deck colors may help soften your property's overall design. Ask your deck builder for their input too. Great builders have enough experience to pull suggestions from and they can tell you which combinations can work and which ones won't.
Use Online Tools
There are resources on the Internet that allow you to explore various color and design combinations to help you in your decision-making process. You can also look at various roof and deck ideas and read about how they work for different homes.
If you need further help deciding which deck and roof replacement designs to go with, let us help you out. Our team at Home Pro Exteriors can give you valuable advice on which choices make the most sense for your home. Call us at (845) 747-0035 or fill out our contact form for a free quote. We serve residents of Warwick, NY, and nearby areas. We look forward to working with you.