If you live in a community governed by a homeowner's association (HOA), then you probably already know that most changes to your home will require approval — even the color of your roof. In today's post, local roofer and deck builder Home Pro Exteriors takes a look at how much influence HOAs have when it comes to roofing color choices.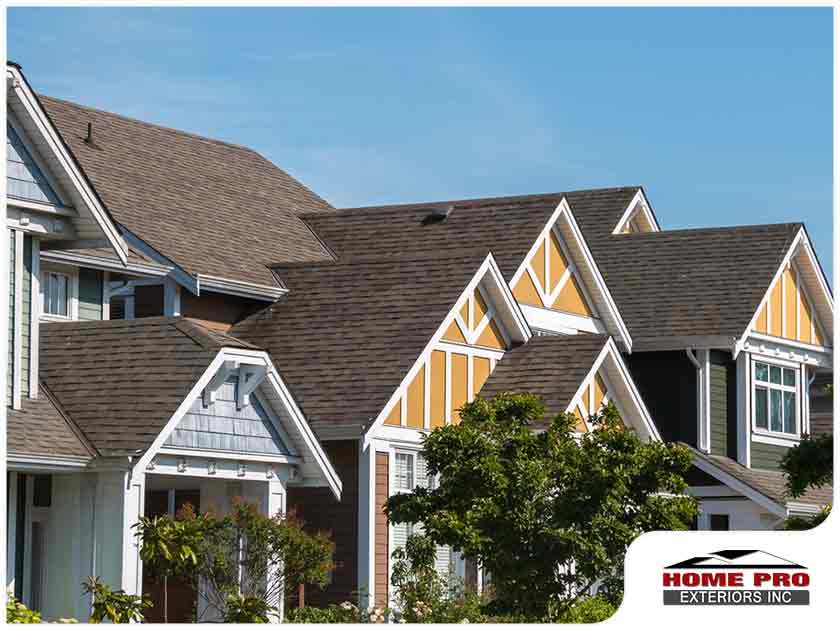 Why Do HOAs Want Particular Roof Colors?
One of the reasons why HOAs exist is to protect the property values of the homeowners in the community. Enforcing the rules established in their covenants, conditions, and restrictions (CC&Rs) allows them to maintain the aesthetics of the neighborhood and prevent anything that can be detrimental to property values. Non-compliance with the CC&Rs can lead to the HOA charging fines and compelling the homeowner to correct the mistake — which may include buying a whole new set of shingles for the roof.
Getting Your Color Choices Approved by Your HOA
You might find that the members of your HOA's review board are not designers or may not be as knowledgeable about house design. Unless the CC&R has a very specific list of roof colors, you might be able to reason with them regarding your choice of roof colors that you want to use for roof replacement. The following can help you prepare your proposal:
Review your CC&Rs. The CC&Rs is your HOA's rulebook. The rules and regulations may vary between HOAs but there should be a section that describes what colors can and can't be used on the house's exterior. This should give you an idea of what is (and isn't) acceptable in your community.
Contact the property management company. Some of the rules may have changed since you're received your copy of the CC&Rs. Consult your community's property management company regarding the current protocol for project approvals and ask them to explain the process. Also, ask them about their color selection process and cross-reference this with the information in your CC&Rs.
Another resource you should use is a local roof repair and installation contractor who has experience installing roofs in an HOA-governed community. Call Home Pro Exteriors at (845) 513-3682 or fill out our contact form to schedule an appointment. We serve customers in Warwick, NY, and the surrounding communities.