Your roof is your home's first line of defense against the elements. It's bound to run into debris and damage no matter how strong or well-built it is. Depending on where you live, sudden weather changes, or extreme temperatures can damage your roof and other parts of your home. A local siding contractor, Home Pro Exteriors Inc, suggests that you have any kind of damage repaired right away to prevent them from spreading further. In case you find yourself in the middle of a roofing emergency, we've laid out an action plan for you to follow. Read on to learn more.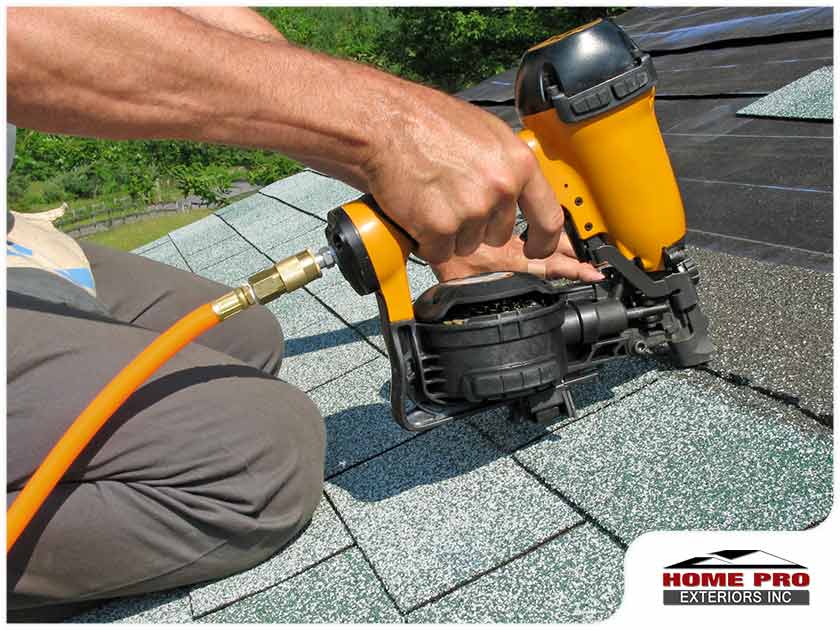 Observe the Area and Assess the Damage
Before you step out of your home, make sure that the storm has passed so that you'll have an easier time inspecting the area. Be mindful not to jump to conclusions right away as you'll have to have a general idea of the extent of your home's damage. We strongly advise against going up your home to inspect its condition since the roof can be unstable. Any weight that's applied to it could lead to it collapsing. In case your local roofer cannot reach you at the moment, we advise you to inspect for any signs of damage from the inside such as leaks and make any band-aid or patchwork repairs so that you can stop any damage to your interior for the meantime.
Once your roof repair specialist has arrived, they will inspect your roof to give you an assessment of your roof's condition. Afterwards, they will advise you on whether you should have your roof repaired or replaced.
Avoid Storm Chasers
During these emergencies, there are opportunists who are looking to take advantage of the homeowner's urgency by offering their "services". These individuals offer deals that are usually too good to be true or demand a staggering upfront payment. Even if they carry out the job, it's done in a slipshod manner that could endanger the home even more. To avoid this, only trust your local roofing company to carry out repairs since they have an established reputation in working in the area, and they understand what the locals want over any other contractor from out of town.
In need of a roof replacement for your damaged roof? Call on Home Pro Exteriors Inc! We're a fully licensed and GAF Master Elite® Certified company with an A+ rating from the Better Business Bureau®. We pride ourselves in our elite workmanship and exceeding the expectations of all our clients. Call us at (845) 343-1777 or fill out our contact form for a free quote. We serve Middletown and greater NY.