Roofs are repair-friendly and it's normal for a residential roof to be repaired several times throughout its service life. However, it will reach the point where roof replacement will become a more practical solution to roofing problems. In today's post, Home Pro Exteriors discusses the signs that you should forego repairs and start planning on getting a new roof.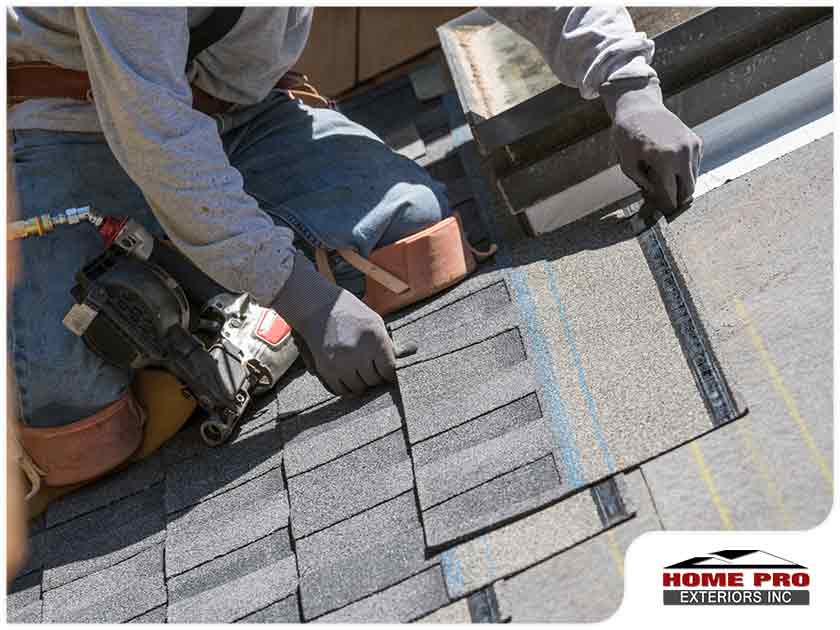 Your Roof Is Past Its Expected Life Span
All roofs have expected life spans. For example, a standard asphalt shingle roof is expected to last 20 to 30 years, while metal roofs are expected to last 50 years. As a roof approaches the end of its expected life span, it will show signs of wear, such as eroded or peeling outer layers. Key parts of the roof may fall off or succumb to corrosion. While it is possible to get a few more years out of your roof if it is well-maintained, it would make more sense to have your old roof replaced instead.
Your Roof Framing Has Structural Issues
The roof framing is considered its bones, and therefore needs to be structurally sound. If there are issues that affect its structure, repairs and reinforcements can only go so far — don't be surprised if your roofing contractor recommends roof replacement instead of repairs.
Structural issues can be caused by one or more factors. Poor design, installation errors and use of low-quality materials are perhaps the most common and the hardest to correct once the roof is already completed, but can be prevented by choosing a reputable roofing contractor. Other causes include wood rot and uneven settling of the house foundations.
Your Roof Has Too Many Holes
A hole in the roof can be patched. Too many holes in the roof, on the other hand, will require more labor and materials and may end up being too costly. Also, patching holes are not exactly a long-term solution and, depending on your roofing type, may actually be detrimental to its looks. In such conditions, a new roof may end up costing less while providing a more long-term fix.
Home Pro Exteriors is your leading provider of roofing and window replacement services. Give us a call at (845) 513-3682. You can also fill out our contact form to schedule an appointment. We serve customers in Newburgh, NY, and the surrounding communities.