Choosing the best window for your bathroom can be quite a challenge, especially with the variety of available options. Today, the window and roof replacement pros of Home Pro Exteriors, Inc. discuss the things to consider when choosing a bathroom window.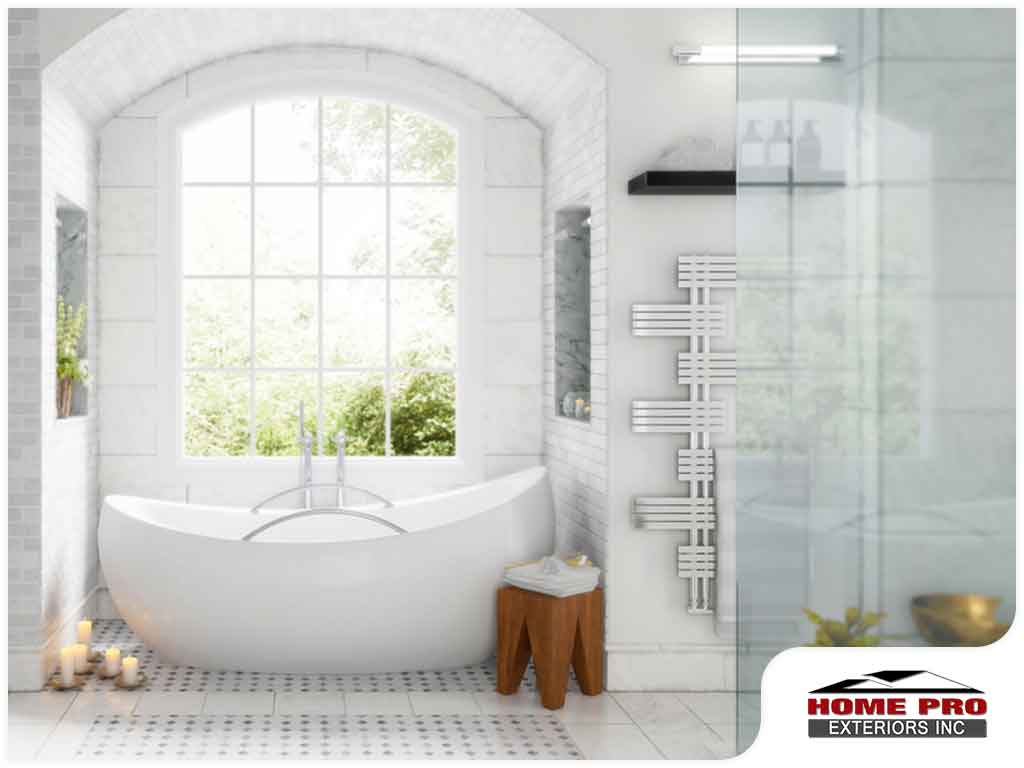 Material Components
When shopping for windows, always remember that quality should take precedence before the price tag. Investing in low-quality windows with substandard components will cost you more in the future through recurring repairs. It is worth choosing durable windows that can withstand the elements and can remain intact even when exposed to the elements.
Window Size
Allowing as much natural light as possible through your window is the fastest way to make your bathroom look more open and spacious. While many homeowners prefer bathroom windows that are smaller in size, you may consider having a bigger window installed.
Window Glass
Window replacement pros recommend textured glass if privacy is given importance but you still find a bigger window a good fit for your bathroom. It is created by pressing distinctive designs into semi-molten float glass. It still lets vast amounts of sunlight but you can't see through it due to its varying levels of opacity.
Ventilation
The bathroom is a high-moisture area of your home, so it's imperative to ensure proper air circulation inside. Choose operable windows—those that you can open and close when needed. The traditional home design calls for the classic double-hung window. For a contemporary-themed bathroom, consider a sliding window unit.
At Home Pro Exteriors, Inc., we believe windows should be more than just aesthetically pleasing; they should be practical as well. When you need replacement windows, you can rest assured that our products are of the highest quality. Our ProVia® window selections are constructed to withstand every wear and tear, are easy to clean, and ENERGY STAR®-certified.
We are the leading window and roofing contractor in the local area and we are ready to help you with your exterior home improvement needs. Call us today at (845) 343-1777 or fill out our contact form for a free professional consultation. We serve residents of Newburgh, NY, and the surrounding communities.