Cleaning windows with newspaper sheets is an old practice. A newspaper typically has dense fibers that are rigid and will not separate and cause lint. However, if the paper uses petroleum-based ink, then it's definitely not good for wiping or cleaning. Consequently, this method is not advised by most professional window cleaners. With that in mind, you should consider shifting gears — for the better.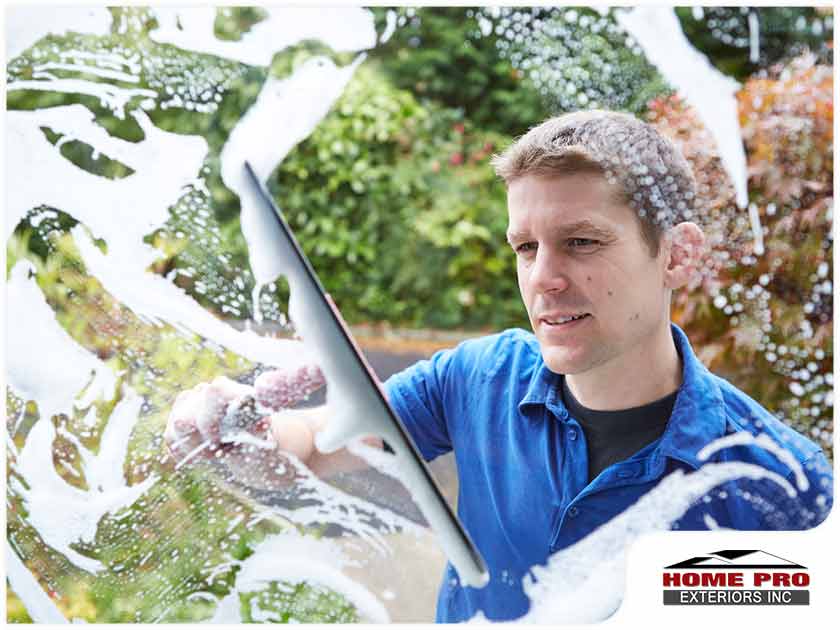 Here are four tools that a professional deck builder and home exterior company use to wipe windows:
1. Squeegee: A squeegee is an important part of professional window cleaning toolkits. It gives windows a streak-free dry surface, making them look brand-new after a brief wiping session. New models of squeegees are made with lightweight aluminum and have quick-change features to reduce the chance of straining your wrists.
2. Cotton Towel: Professional window cleaners regularly use high quality cotton towels. They wash and dry these soft, non-abrasive towels several times in order to completely remove the lint. Moreover, towels are absorbent and relatively inexpensive. Any exterior or roof repair company will attest to the necessity of cotton towels for cleaning.
3. Microfiber Cloth: Using microfiber cloths is considered the easier and most effective way to clean or wipe window glass since they are incredibly absorbent and rarely leave smears. You only need to damp a microfiber cloth to achieve a lint-free shine on your window.
4. Scrim: Scrim is a coarse fabric that is mainly used for heavy-duty cleaning. According to roof replacement and home exterior companies, the scrim is considered as the go-to cleaning item when polishing glass panes and detailing edges of squeegeed glass.
Ready to make smart choices for your home? Home Pro Exteriors, Inc. is here to assist you! We offer a wide range of exterior home improvement services, including roof replacement, window installation, and deck building, to residential owners in and around Warwick, NY. Call our team at (845) 343-1777 or fill out our contact form to start a conversation with one of our specialists.